My mission is to help you have ease in your body and peace in your mind and be the best version of you.

Healing Hands for You - Your own path to better health
Healing Hands for You

- Your own path to better health -
Your body knows the answer – your body is very intelligent. Your body takes care of you – always.
Though, sometimes it feels like your body has forgotten about it? Colds and flues can develop to pneumonia and it seems it won't let go. Pain in muscles and joints becomes part of your daily life and headache or migraine is appears from time to time. Perhaps accompanied by fatigue, lack of concentration and stress.
Has your body forgotten about you? No. But often we haven't learned to listen to the signals from our body – or we have been to busy to listen, and the body is kind of messed up.
Cronic diseases as allergy, high or low bloodpressure, irregular or painful menstruation, PCO (Polycystic Ovarian Syndrome), fertility issues or menopause with hot flashes and sleep issues are signs of more profound imbalances in the body.
And when body and mind has been challenged for a longer period of time anxiety attacks can appear.
And your body is still looking out for you – it does it's best. It fights for you. All you need to do is give your body the best circumstances to help you.
How? Listen to yourself and your body. Do you want help translating your bodys signs and wishes? Contact me.
How can I help you? Take a look at what I'm offering – you can contact me without obligation to find out more.
Your body knows the answer – sometimes it just needs for have the symptoms translated to words and thereby give you the possibility for action and recovery.
Kinesiology helps me help you find the most effective way for you to be the best version of you.
Read more about kinesiology here.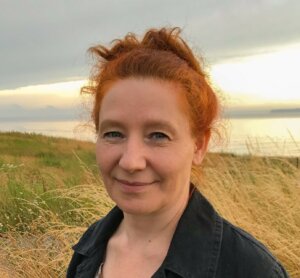 "… Every time you walk out the door it feels like I'm one meter taller. Henriette works with a wide range of issues. She has helped me with a lot of things with her kinesiology-tools. I really feel my quality of life has improved…"

– Elena Larsen, Sønderborg
"Professional, knowledgeable and very skilled! Henriette manages to connect mind and
body in a good and present way. Help to self-help , I rarely leave without some homework."

"Without a doubt I recommend Healing Hands for You to everyone, who wants to devote time to recharge body and mind…"

"I want to say a big "tusind tak" to Henriette for repairing my injury and letting me heal inside.
Would recommend her services to anyone out there who needs healing inside and out."
– Alex Allen, Augustenborg